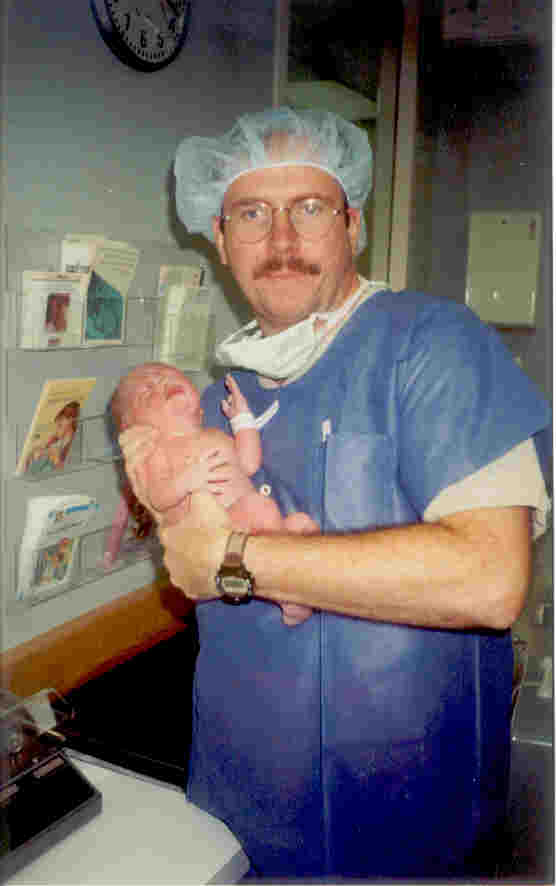 Daddy and Katie just minutes old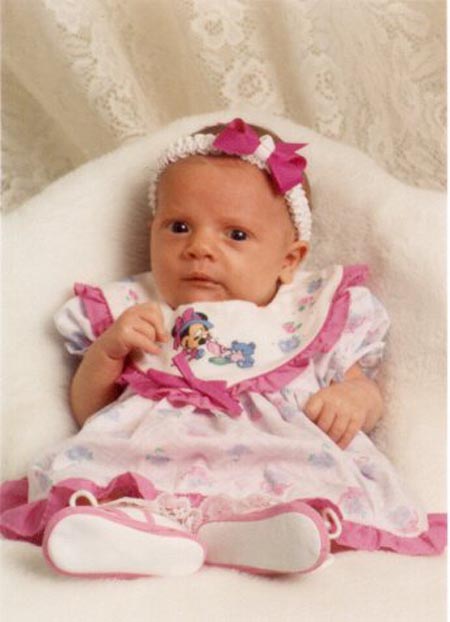 Katie 3weeks old.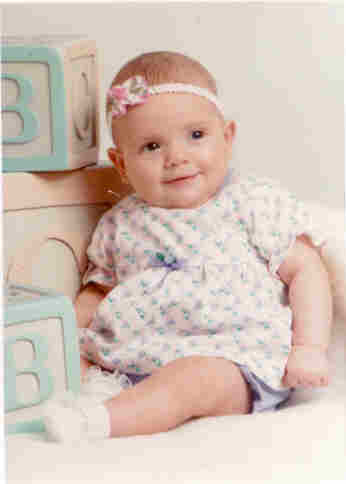 Katie at 6 months
Katie at 8 months
It's my 1st. Birthday! I want out of this bed so I can get my presents!
I see you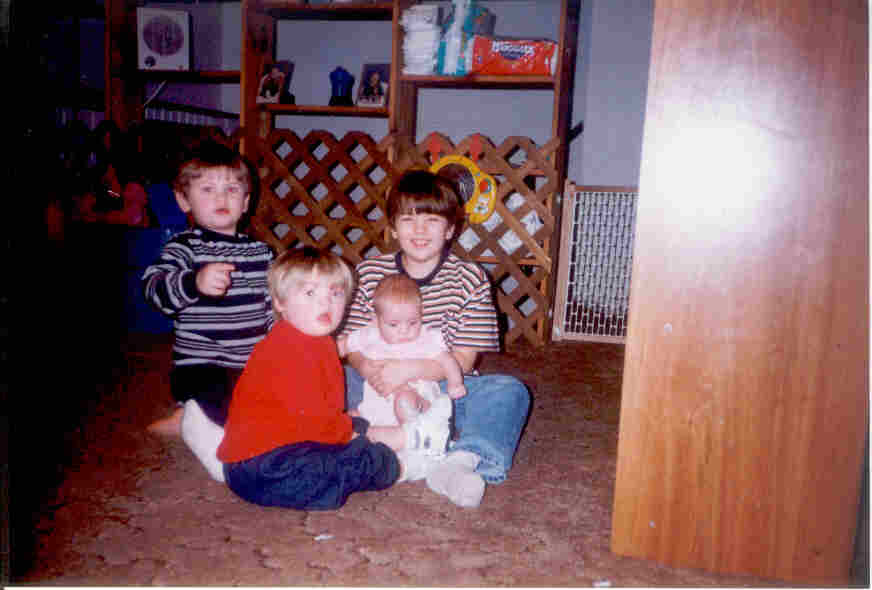 Katie at 5 months with her brothers Chris,Ryan and Stephen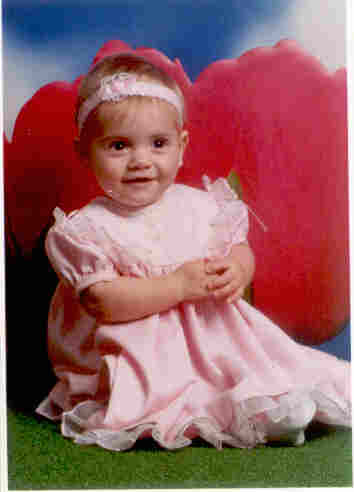 Katie at 1 1/2 years old.
My Bothers Stephen and Chris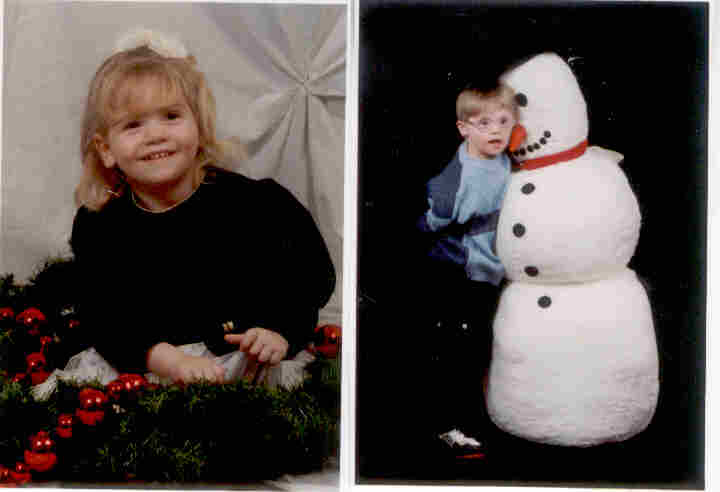 Katie and Brother Ryan Xmas 2001
I am almost 4, I am such a big girl and I love to pose.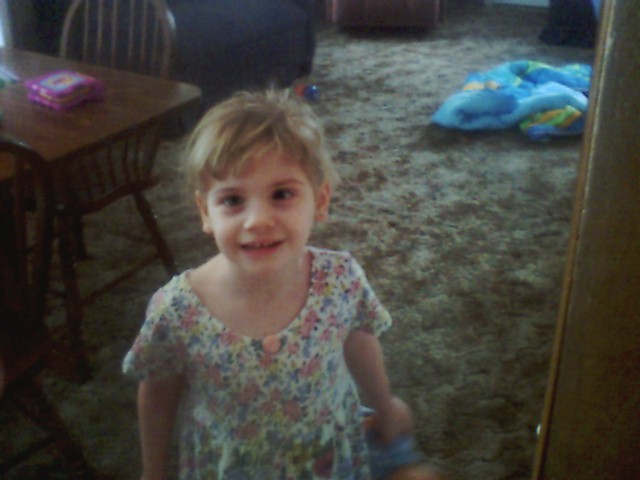 2/23/03 Hurry up I am busy mom!
I just love my Baby Doll.( my hair is wet in this picture thats why it looks darker).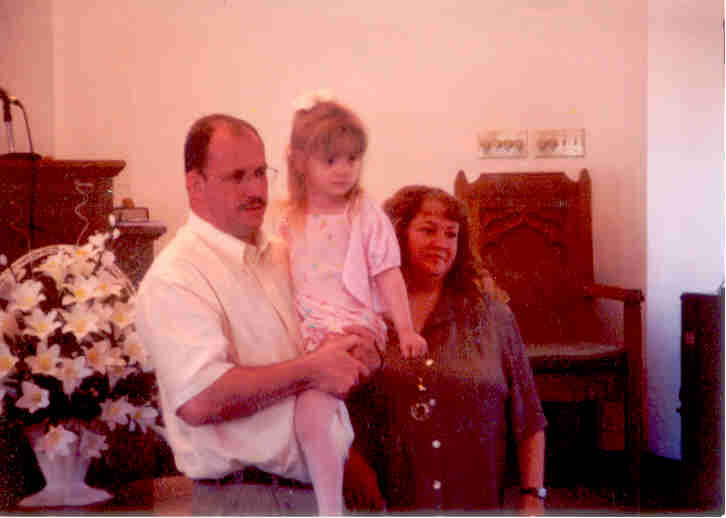 Katie's dedication at the church 4/27/03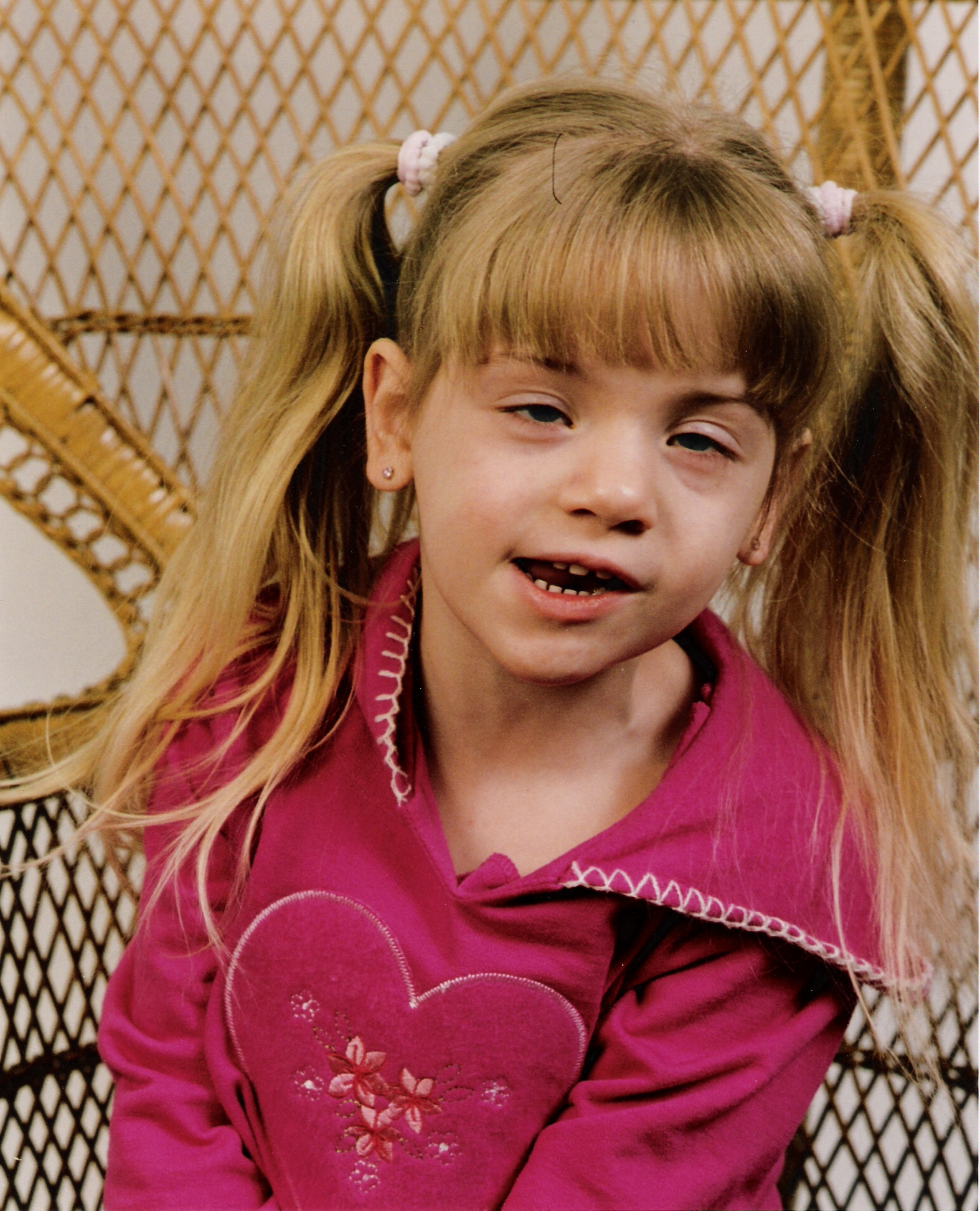 Katie 2 months before her surgery so drugged up on Meds to try and halt seizures!